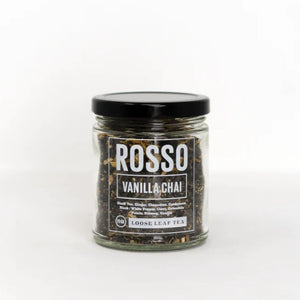 Rosso Organic Vanilla Chai
This chai blend is unbelievably smooth and full bodied. Richly spiced with a mild, sweet vanilla taste, this makes a great tea to enjoy on its own or mixed with milk and sugar. If you think you're not a chai lover, give this a try. You may very well be converted.
Black Tea, Cardamom, Vanilla, Ginger, Pink Peppercorns, Natural Essence.