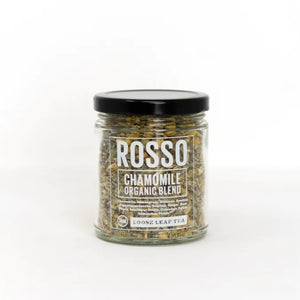 Rosso Organic Chamomile Tea
This tea is a soothing blend of organic chamomile that finds complexities from the welcome addition of rosehip, hibiscus, lemongrass and more.
This herbal tea blend can be enjoyed any time of day. From morning through evening, this infusion is sure to help you unwind and relax.
Chamomile, Orange Peel, Rosehips, Lemongrass, Hibiscus, Peppermint Leaf, Natural Orange and Vanilla.