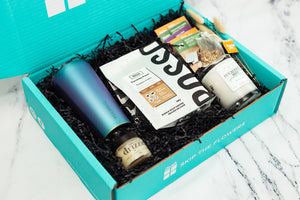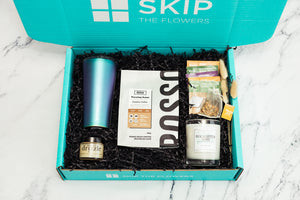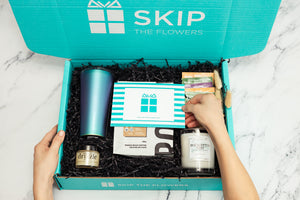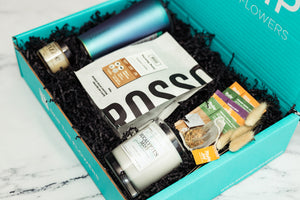 Wow them with this AMAZING gift! Top quality products, carefully curated to create this beautiful box. Whether they're a morning coffee person, or afternoon tea lover, this box has it all.
This wonderful collection includes ROSSO coffee, roasted in Calgary, Alberta, an assortment of whole Mighty Leaf Tea, Canada's #1 Drizzle Honey, Natura Soy's luxurious soy candle, hand poured in Alberta and scented with only essential oils, and a 16oz Dragonfly Corkcicle Tumbler, perfect for any choice of drink. 
Choose to swap out our signature box with a Wooden Keepsake box.
Want to add more to this box?? Check out our singles section to add to this gift!

Item#G1006
*** Please Note: We pride ourselves on supporting small-batch and local artisan businesses by including their goods in our gift boxes. As a result, certain items can become unavailable on occasion and without a lot of notice. In the event an item is unavailable at the time of your order, we reserve the right to substitute an item of the same type, of equal or greater value, and as close to your original item as possible. We will not substitute an item unless the quality and aesthetic meet our extremely high standards.