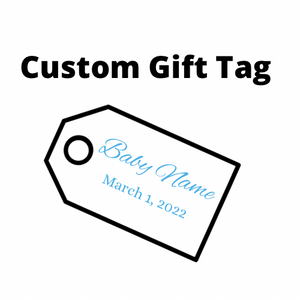 Add a personal touch with a custom gift tag. A great way to personalize your gift!
HOW: Type name and date of birth in the same text box as the personal message and we will add it to a gift tag. 
This option is only available if you choose to have your gift packed in the Wooden Keepsake Box or if you choose a gift from the Gifts Under $60 Collection.
Item# BBTAG